PPC – How the PPC model works
Back to Glossary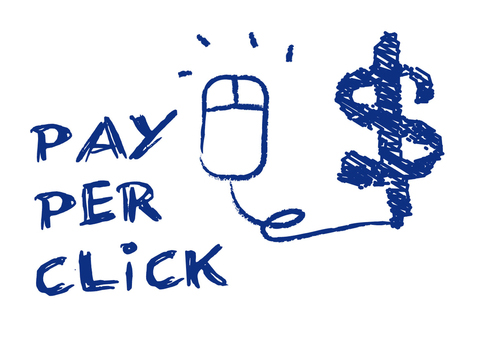 PPC stands for pay per click. This term is used widely in the internet marketing world. Pay per click is an internet marketing advertising program where an advertiser places their advertisements on another website, and pays the website owner every time a visitor clicks on their ad.
The actual cost per click is the amount of money an advertiser pays when his advertisement is clicked on.
Get 5 tips on how boosting conversion rate using PPC .
How the pay per click model works
When you use the pay per click advertising model, you are basically buying your website visitors instead of acquiring them naturally. But this is a great way to gain targeted traffic to your website and it can really pay off. While it can seem expensive to pay, for example, $5 per click on your advertisement, if done correctly, the amount you will pay per visitor will be well worth it; especially if you sell a big ticket item.
Pay per click with Google Adwords
Google Adwords offers a popular pay per click program where advertisers bid on keywords and pay Google each time their link is clicked on. The keywords and descriptions are chosen by the advertiser and are then placed in the Google search results whenever a person conducts a search with their keywords. The keywords are displayed as sponsored listings on Google's search results pages along with the URL of the landing page. After users click on your pay per click ad, they will be redirected to the URL of the landing page you listed in your ad. It is recommended to build several landing pages depending on the number of keywords used. This is a good way of narrowing down searches depending on the user's needs.
Get useful tips on landing page optimization.
The importance of studying pay per click campaigns
You should choose your keywords wisely, and take great care when creating your advertising campaigns, in order to achieve the best results. It is important for internet marketers to gain a good understanding on how to build an effective pay per click campaign that works, so it's a good idea to study and research how to build an effective pay per click campaign. Once you understand how to build an effective pay per click campaign you can optimize your landing page to bring better results.