SERP – What is SERPS?
Back to Glossary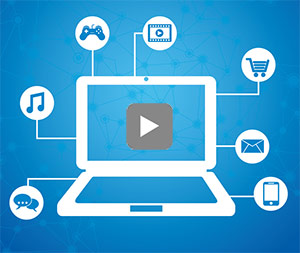 SERPS, or Search engine results page, is a web page that displays a list of results returned by a search engine based on a particular search query that a user has entered. For example, if you type the search query, "dog training tips" into a search engine, such as Google, Bing or Yahoo, the page that you are taken to after submitting your query is called the search engine results page. More on SERPs can be read on our blog.
What does the SERPS do?
The SERPS will list a title, including your search query as a link, a short description of the web page, and the actual url of the web page underneath the description. The page usually includes about 10 results per page, with links on the bottom to skip to the next page. Most often, browsers will never click on the next page, because the first page displays the most relevant links based on their search query, with result number 1 being the most relevant, accurate choice.
What are the components of the SERPS?
The search query, organic links, and sponsored links are the main components of the SERPS.
The search query – The search query is the keyword you have typed into the search engine.
Organic search results – Organic search results are links that a search engine displays on the SERPS after using a specific algorithm to calculate the results of the search query. Each search engine has its own algorithm and the algorithms are used to calculate the most accurate, relevant and trustworthy list of links to show to you in the SERPS. Learn how to get high up in the SERPS by learning about SEO.
Sponsored listings – The sponsored links are links that appear at the very top or sides of the SERPS, titles sponsored listings. These are listings the people have paid for. Learn about these by reading about AdWords.
Read more on search query types in our blog.