10 quotes to boost your conversion optimization inspiration
"If I have seen further it is by standing on the shoulders of giants" Isaac Newton (tweet this)
When we start looking for new blog posts ideas we like to search for inspirational guidance from the most influential online entrepreneurs of our era. Inspiration awakens us to new possibilities and opportunities that can have great impact on both our personal life and on our online marketing life.
So if you're looking to be inspired, check out these 10 quotes that will boost your conversion optimization inspiration: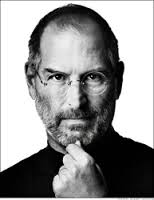 "I think if you do something and it turns out pretty good, then you should go do something else wonderful, not dwell on it for too long. Just figure out what's next" Steve jobs, former co-founder, chairman, and CEO of Apple (tweet this)
"It's fine to celebrate success but it is more important to heed the lessons of failure" Bill Gates, former chief executive and chairman of Microsoft (tweet this)
"The biggest risk is not taking any risk… In a world that's changing really quickly, the only strategy that is guaranteed to fail is not taking risks" Mark Zuckerberg, co-founder of Facebook (tweet this)
"If you're changing the world, you're working on important things. You're excited to get up in the morning" Larry Page, Co-founder of Google (tweet this)
"You don't have to be a genius or a visionary or even a college graduate to be successful. You just need a framework and a dream" Michael Dell, Dell CEO (tweet this)
"I definitely think what drives technology companies is the people; because in a technology company it's always about what are you going to do next" Marissa Mayer, CEO and president of yahoo (tweet this)
"You can focus on things that are barriers or you can focus on scaling the wall or redefining the problem" Tim Cook, CEO of Apple (tweet this)
"Anything I've done that really worked happened because, either by sheer will or a lack of options, I was incredibly focused on one problem" Evan Williams, Co-founder of twitter (tweet this)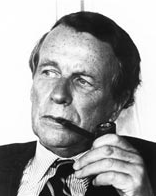 "The best ideas come as jokes. Make your thinking as funny as possible" David Ogilvy, Co-founded Ogilvy & Mather advertising (tweet this)
"You have to be constantly reinventing yourself and investing in the future" Reid Hoffman, Co-founder of Linkedin (tweet this)
Do you have any quotes to that you use for inspiration?
Related Posts