Goal funnels – how to build and optimize goal funnels
Back to Glossary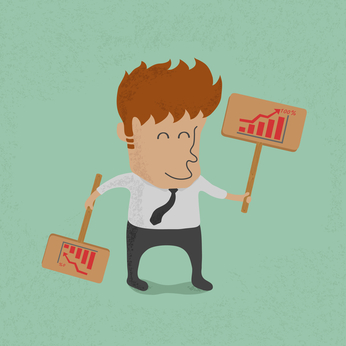 A goal funnel is a series of web pages that lead up to a goal.
Google analytics offers goal funnel visualization reports. These are extremely beneficial when analyzing your funnels because it saves time and takes away the majority of the labor involved.
Read more about goal funnels in our 5 fatal AB test mistakes you must avoid post.
Goal Funnels in Action
One common goal at the end of the funnel is the completion of a purchase. In this case, the series of pages that are often used and analyzed in a goal funnel are those within a shopping cart on an e-commerce website. Those pages would be the product page, which includes an "add to cart" button, then the checkout page, where the customer would either sign in or create an account and enter their payment information. The following page could be the submit page, which will display an overview of the product the customer is ordering, the quantity ordered, the exact amount that will be charged, the shipping address and more. After your goal is completed, which in this case is the completion of a purchase, the customer is brought to the final page in your goal funnel – the confirmation of the order or a thank you page.
The purpose of a goal funnel
Marketers create these series of pages carefully and then go on to analyze the results of these pages. Marketers try to figure out the best order and content of their web pages used, and they decide this by monitoring which series of pages or which flow leads to the most sales. They also check to see if there is a place within the funnel where they begin to lose buyers. Are people leaving before completing an order? What page were they interacting with when they left? These are some of the questions which marketers attempt to answer and create solutions for when necessary.
Learn more by checking out our blog
What is gained from analyzing the Goal Funnel
After discovering which pages cause the majority of visitors to "drop-off", you must then determine the reason the visitors have left. Perhaps the page isn't designed in a "user-friendly" way or there are errors or bugs that have caused a visitor to get stuck, give up and ultimately abandon the page. One way to gain some insight in this regard is through heatmaps. Discovering these details and correcting them appropriately can significantly improve your conversion rate and revenue!