Real Time Reporting – benefits of real time reporting
Back to Glossary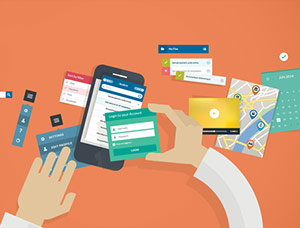 Real time reporting is recording and reporting an event at the moment it occurs. In the past, most companies gathered their financial data reports during quarterly or monthly intervals, but with real time reporting, companies can now view and access their financial and other data right as it is happening – in real time! Instant gathering, analyzing and packaging of data allows businesses and corporations to view results immediately. Years ago, this process could take a while, but with real time reporting, this process is immediate.
Interested in real time analysis? Click to read about our A/B test calculator.
Benefits of Real Time Reporting
Real time reporting software and applications have been very popular and desirable ever since they became available. Most small businesses and large companies enjoy receiving their data reports as they come along, in real time, rather than waiting for them. Customer service and accounting departments are improved substantially because of the prompt communication provided by real time data reporting.
Check out our blog for even more great tools
Real Time Reporting in Google Analytics
Now online companies with a web presence, including internet marketers, can view their Google Analytics in real-time using Google Analytics Real Time Reporting API. Website owners are taking advantage of this convenient service and for a good reason.  With the Google Analytic's Real Time Reporting we can view information about our online users such as their location, what page they are interacting with, the total amount of viewers currently on your website, the traffic sources that brought the viewers to your website, and more. This information is extremely valuable for marketing purposes, and the ability to view this data instantly is incredibly beneficial. You can use this information to discover which marketing campaigns are delivering the most results, along with tracking the effect that the most recent changes you've made to your website have on your traffic.
Get our ultimate Google Analytics guide to know where to start and what to track.