3 Ways to Get Maximum Click-Through-Rate on Your Post Headlines
The post's headline is its most important element. That's a fact.
If your title isn't interesting people won't click on it and then, no matter how amazing your last in-depth research is or how valuable your step-by-step guide to customer acquisition is for marketers,  no one will click on your link to read it.
There are a few templates and formats that will raise your chances of getting your headline right. A mixture of  'How to's', '5 ways to' or 'learn to build a..' usually do the trick. But how do you know which title works best for your post? Is it a guessing game? You know it isn't.
Luckily, other than using some well-known and proven title formats, you can also easily test the headlines you chose for your posts. Below are 3 ways to do so.
Choosing the best title for your post:
Testing with Twitter
I learned this tip from Buffer's Leo Widrich and have been using it ever since. You can test how well your title works by seeing how people engage with it on Twitter. Of course, this requires you to be active on Twitter, which I'll assume you are.
A good headline would get you clicks or retweets. Notice that some titles will drive more retweets than clicks and the other way around, so make sure you know what your goal is. The advantage of Twitter is that you can see the result almost right away.
Lets get down to details:
When you finish writing your post come up with 4 alternative headlines. The one you're betting on should be the post headline for now. Turn each title to a tweet and share two of them (you can use buffer for its analytics) within the same hour.
If you post version 1 at 11:00 am post version two around 11:45 am. If you switch from a round hour to the next, or between AM to PM your results might be influenced by the timing more than the post name you chose.
Use the same two versions and run them through the same test on your next big twitter follower's peak – like 06:15 PM and 06:50 PM.
On the second day,  go through the same routine but with versions 3&4.
Tip – If you see that both versions get better results than version 1&2 in the previous day, test it again to make sure you're not being misguided by the traffic of different days of the week.
At the beginning of the third day, go back to your analytics and check which title gave you better results and turn that one into your post's title.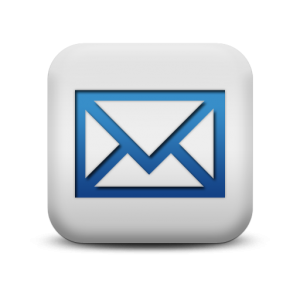 Email Marketing
One of the best ways to promote your post is to send it to the relevant segment of your emailing list. What better way to get fast results than to use your email's subject line's for A/B testing, right?
When setting up your campaign on your mailing platform (Mailchimp for example) set your A/B testing feature to test open rates and enter two alternative titles. The one that gets more opening is your winning title.
Another way to go, is send emails with same subject like but A/B test the name of your post inside your email. Both email versions should be identical except for the part where you introduce your new post. Set your testing to monitor clicks – the one with the highest click through rate gets the role of honor.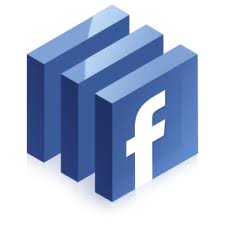 Promote a post
Utilizing the Facebook ads platform is a great way to test headlines quickly. Just promote two posts or build two ads with the alternative versions of titles and see which one gets more traction and clicks. Make sure that the only difference between your ads it the titles you're testing. The one that gets more clicks… well you got the idea already.
If you're doing content marketing right, you know that your content will live forever on your website and if your post titles are optimized correctly you'll get more traffic coming in over time.
Many content writers are worry about the first reaction their new blogposts or infographics get, you need to remember that you're doing it for the long run and eventually for the long tail. Test every post title with as many variations you feel are needed (some say 25 is the magic number) and use every social outlet you have to let people experience your content from different angles.
About the Author
This guest post was written by  Roy Povarchik, a community-building consultant for startups and brands specializing in content marketing and growth hacking. You can also follow him on Twitter: @roypovar
Related Posts