CPC – pros and cons
Back to Glossary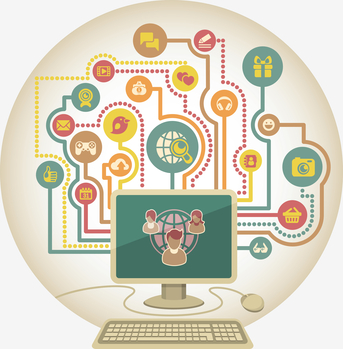 CPC , or cost per click, is an online advertising model that is used to direct online traffic to a website. Here, advertisers put their ads on websites and search engines, and only pay for these ads when they are clicked on. The cost paid per click depends on a few factors, such as the website advertised on, the quality and relevance of the ad, and who else wants to advertise in the exact same space. It is used to assess the profitability and cost effectiveness of online marketing.
The most popular platform for CPC advertising is Google AdWords.
Learn how to get maximum click through rate on your posts headlines.
Why CPC?
CPC is one of the easiest and best advertising methods you can use. Through the popular platforms, it is easy to set up and the best part is you only pay when someone is directed to your website.
Want to increase mobile traffic to your website? Visit our blog and find out how.
CPC vs. CPM
As simple as it sounds, there are a few things you ought to know when deciding which advertising method to choose.
Here are some thoughts:
CPC is best when you want people to get onto your site, as opposed CPM which raises brand awareness by maximizing number of ad views.
CPC is considered better by most advertisers and is the most popular. After all, most advertisers are looking for conversions.
Unlike CPM where advertisers pay even for ads that do not yield results, CPC ensures you only pay for actual clicks on your ad.
CPC more easily allows you to define how much ROI your ads yield since it is easier to assign a dollar value to a website visit than an ad view.
How to convert a customer once at your page? Check out some tips for landing page optimization.