How to Leverage Your Competitor's Site Into Your Own Success
"Why can't we have that form on our landing page? If Big Burger has it on theirs, it must increase conversions!"
This is what Alice, the boss over at Nice Burger, said to her team about a competitor's landing page. She admired her competitor's business and wished to emulate it.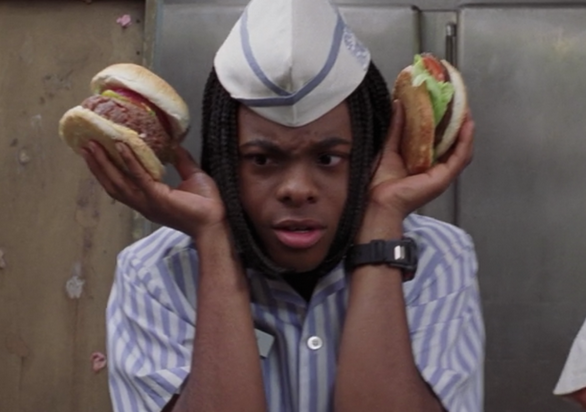 (Source: Good Burger)
Read more: How to convert more customer using 4 basic personality types
What Alice didn't know was that while Big Burger served up the juiciest burgers in town, its website had been plagued by a series of missteps. Due to technical difficulties, the landing page it created 4 years ago still hadn't changed!
Now Alice, the Nice Burger boss, replicated Big Burger's unwanted landing page to her own detriment. This brings us to our first tip for competitors analysis for conversion optimization:
Tip #1: Don't blindly replicate your competitors
Look at the landing page of three different airport shuttle services in NYC. They're so similar. Who copied whom?

(Source: Supershuttle, NYC Airporter, Airportshuttles.com)
Read More: Your competitors have no idea what they're doing
Alice is not a real person and Big Burger is not a real company, however the exact same situation above happened to one of us here at Conversioner.
My colleague was consulting for a airport shuttle company. When designing a new landing page, the client insisted on copying a competitor's landing page, which had a long form on it. They launched it and never tested it (to my colleague's dismay), assuming the competitor knew best.
Fast forward to two years later when this colleague got a job helping out that competitor company. He quickly found out that the form was on the landing page solely because of technical difficulties – the competitor was stuck with it and would have gotten rid of it if it could have.
So what should you do?
Never assume anything on your competitors' websites has been optimized. You never know why or how their website wound up as it is. When you get ideas, test them, and then you will know if they work for you or not.
Check out 10 Landing Page Examples to Increase Sales
Tip #2: Generate testing ideas and hypotheses from your competitors
What you can get from competitors, however, are ideas and hypotheses to test. Some items (among many others) to scan your competitors websites for are:
Trust icons – Where are your competitors getting their stamps of approval from?

Social proof – Are your competitors websites adorned with support from their customers?

Form fields – Do your competitors have more or less form fields than you do? What about the order of the fields?

Pricing page – What techniques do your competitors use on their pricing pages? Check out our guide on pricing pages to get a better idea.
These can be the subtle, make or break, elements of your website that your competitor might be doing right and you never thought of.
So what should you do?
Go through your competitors' funnels and see which of these elements they're incorporating. Are there some great trust icons that you're missing out on? Do you have reviews, but not prominently displayed on your product page? Use this analysis to garner ideas for testing.
Tip #3: Look to the big boys
Big Burger is a fictional company, but if it were real, I still wouldn't have much faith in its website since it's an unheard-of fast food chain. However, there are real companies out there that you can have some faith in and can learn from, even if they aren't a direct competitor. Seamless.com, for example, if you're an online food company.
If you're an insurance company, check out Geico – look how it brilliantly navigates people through the funnel. Instead of asking users to press a Continue button, it asks them questions, forcing them to respond either Yes or No in order to continue. You don't need to be a car insurance company to take a page out of Geico's book.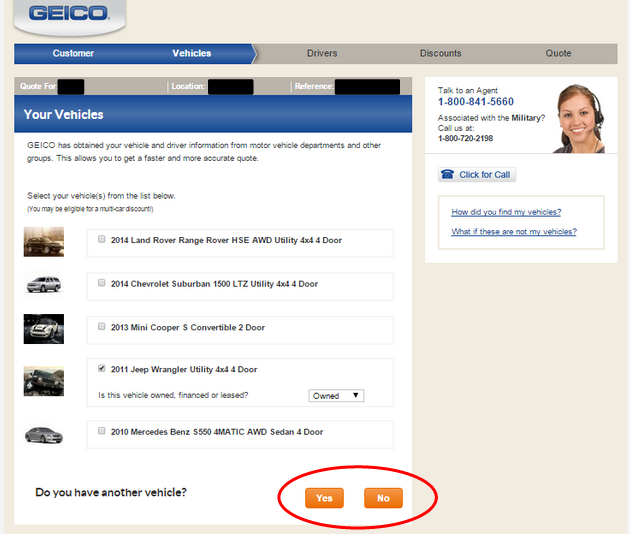 (source: Geico)
If you're any kind of ecommerce company, it's worth looking towards Amazon – note how it maximizes use of related items, ratings, and reviews for all the products.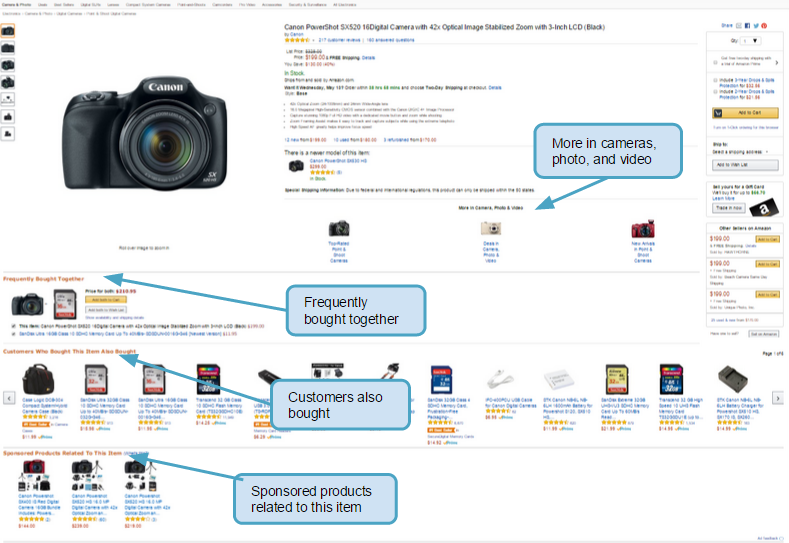 (Source: Amazon)
So what should you do?
Even if you don't have that much in common, look to those universally-known online businesses that are widely accepted to be a leg up above all the rest. Note: I'm not suggesting you blindly copy them (see Tip #1), but I am suggesting that you test some of the features that you think might fit into your website.
Tip #4: Funnel analysis
One of the most ignored pieces of any CRO competitors analysis is the funnel analysis. As we've established time and time again, funnel structure, and not just landing pages, greatly impacts conversion rate.
Go to your competitors' websites and complete their funnels, taking a screenshot of each step along the way. Take into account:
How many screens it is

At what point in the funnel do they ask which information

What are the calls to action

How long does it take to fill out
So what should you do?
When you begin to understand what they're doing, you might hypothesize that your funnel is too long or that you're asking too much information. Then you can test accordingly.
Tip #5: Read Reviews
People talk. Online, community chatter about your product might or might not exist, but it definitely will about your biggest competitors. Google your competitors and see what people are saying.
What are the attributes about your competitors' products and websites that users appreciate the most? What gets them to buy time after time?
This analysis is a method to determine what shoppers in your industry want. Then, assuming that your product also meets some of those revered qualities by customers, test putting up that information right up on your website!
So what should you do?
Start Googling!
Check out some other tools we recommend for Conversion Rate Optimization.
Related Posts